WhatsApp, the popular messaging app, has introduced a new feature called Chat Lock, allowing users to lock and password protect individual chats. Now, it seems that the Meta-owned platform is redesigning the message menu for Android users.
According to WABetaInfo, a website that monitors changes in WhatsApp, the messaging app is making adjustments to the interface for Android users. The report suggests that the company is drawing inspiration from its iOS app and will introduce a new user interface with a bottom navigation bar.
WABetaInfo has also shared a screenshot of the upcoming feature, revealing the redesigned menu that appears when selecting a message. In addition to the revamped message menu, the company is also working on implementing a bottom navigation bar similar to its iOS app.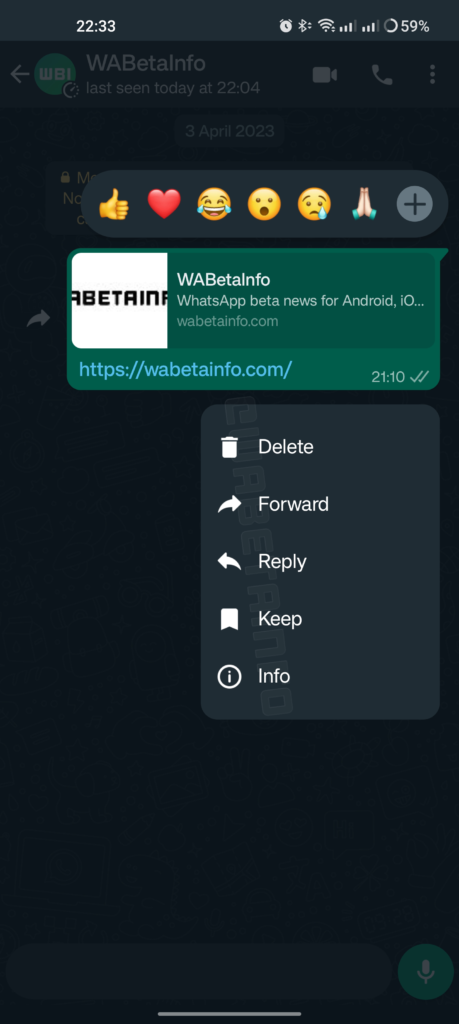 The inclusion of a bottom navigation bar in the app will improve user navigation by providing convenient access to various sections and enhancing accessibility to all features. The report states that the tweaked user interface, including the bottom navigation bar, is currently in development and will be released in a future update of the app.
In other WhatsApp news, the app has recently blocked 3.6 million accounts in India. During the launch of the Department of Telecom's Sanchar Saathi website, Union telecom minister Ashwini Vaishnaw revealed that WhatsApp has taken strict action against scam calls, banning millions of mobile connections. Vaishnaw also mentioned that Meta, WhatsApp's parent company, has committed to deactivating services associated with mobile numbers involved in fraudulent activities.
WhatsApp has also announced a significant improvement in its artificial intelligence (AI) and machine learning (ML) systems, aiming to reduce fake call incidents.