Apple has introduced a newly designed website with a drop-down navigation menu, aiming to enhance user experience and visual appeal. The menu includes categories like Store, Mac, iPad, iPhone, Watch, AirPods, TV&Home, Entertainment, Accessories, and Support. The website layout has been reorganized to simplify navigation, while also offering a more modern and responsive look.
The upgraded website includes quick links within each category for easy access to more information. Previously, the navigation bar was static without a drop-down menu feature, requiring users to click on a category and then be redirected to a dedicated product page. Now, when hovering over a category in the top menu bar, a drop-down menu with quick links appears.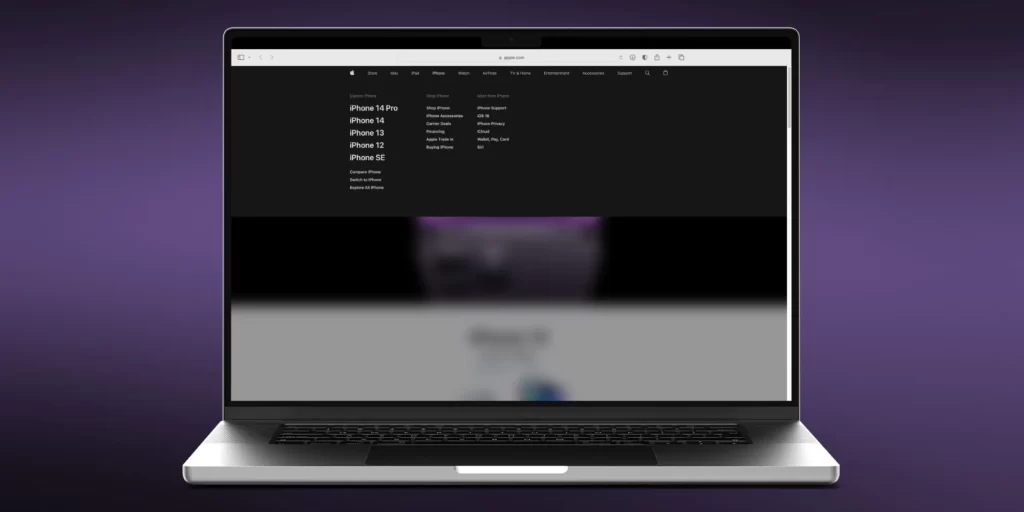 The changes to the website were highlighted by Michael Steeber on Mastodon, noting that drop-down menus are available for all items in the top navigation bar. Additionally, the mobile version of the website has been updated, with the navigation menu moved to the upper-right side of the screen and new animations when selecting different products. These updates were first noticed by Jared Cardona on Twitter.